Place your respect threads here.
We are going to try this out and see how it works. Anyone wanting to make a respect thread, just do so and post it in this forum. Either myself of a mod will link it to this thread. This should be a fun way for people to get involved in some of our versus battles, as well as keeping good sources of reference here on this site. That way, people don't have to scour the internet when discussing a character.
Make sure to include as many pics and sources as possible when listing your characters feats and abilities. The more detail the better.
For anyone who doesn't know what a respect thread is, or is unsure how to make one, I will be posting some for my own fun and to give an idea of what we are looking for. Remember, no two respect threads have to be exactly alike, in terms of format and structure. Just make sure everything is orderly, organized, and contains whatever sources possible.
Have fun!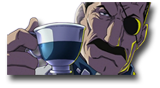 RESPECT THREADS
Jodo Kast/Star Wars:
http://dbzeta.net/viewtopic.php?f=16&t=492
Kinnikuman (universe):
http://dbzeta.net/viewtopic.php?f=16&t=505
Plastic Man (Earth 31)/DC:
http://dbzeta.net/viewtopic.php?f=16&t=519
Darth Nihilus/Star Wars:
http://dbzeta.net/viewtopic.php?f=16&t=1077
Accelerator:
http://dbzeta.net/viewtopic.php?f=16&t=1252
Ultimecia/Final Fantasy VIII:
http://dbzeta.net/viewtopic.php?f=16&p= ... 812#p84841
The Flash/DC Comics:
http://dbzeta.net/viewtopic.php?f=16&p=89540#p89540
Archie Sonic:
http://dbzeta.net/viewtopic.php?f=16&t=3801
FFVIII General/Summons:
http://dbzeta.net/viewtopic.php?f=16&t=3948
Uchiha/Manga:
http://dbzeta.net/viewtopic.php?f=16&t=4014
Noctus Lucis Caelum/Final Fantasy:
http://dbzeta.net/viewtopic.php?f=16&t=4094
Mace Windu/Star Wars:
http://dbzeta.net/viewtopic.php?f=16&t=4106
Deadpool/Marvel:
http://dbzeta.net/viewtopic.php?f=16&t=6650
Sasori:
http://dbzeta.net/viewtopic.php?f=16&t=6652
Roman Bridger/Scream:
http://dbzeta.net/viewtopic.php?f=16&t=6655
The Jedi Exile/Star Wars:
viewtopic.php?f=16&t=12431&p=309534#p309534